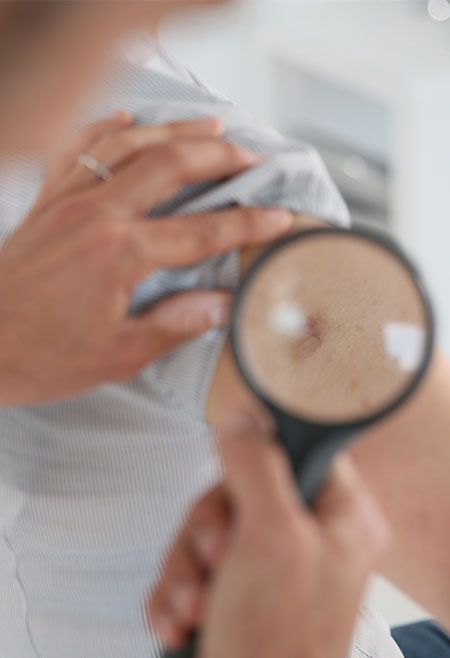 Skin cancer can be found early.
Both doctors and patients play important roles in finding skin cancer.
If you have any of the following symptoms, contact our office right away.
• Any change on your skin, especially in the size or color of a mole, growth, or spot, or a new growth (even if it has no color)
• Scaliness, oozing, bleeding, or change in the appearance of a bump or nodule
• The spread of pigmentation (color) beyond its border, such as dark coloring that spreads past the edge of a mole or mark
• A change in sensation, such as itchiness, tenderness, or pain
Quisque rutrum. Aenean imperdiet.. In enim justo, rhoncus ut, imperdiet a, venenatis vitae, justo. Nullam dictum felis eu pede mollis pretium.