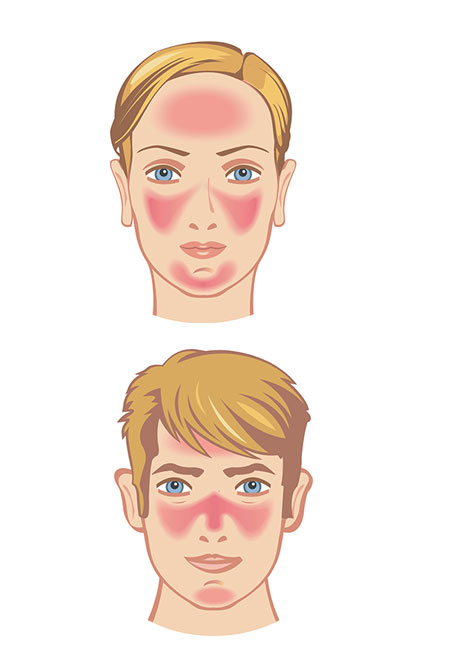 Rosacea is a common skin disease.
It often begins with a tendency to blush or flush more easily than other people.
The redness can slowly spread beyond the nose and cheeks to the forehead and chin. Even the ears, chest, and back can be red all the time. With time, people who have rosacea often see permanent redness in the center of their face. If you think you have Rosacea, call our office and set an appointment. To treat rosacea, we first find all the signs and symptoms of rosacea. This is crucial because different signs and symptoms need different treatment.